Video Transcription Services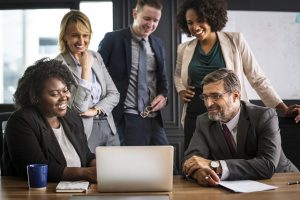 Video Transcription Services
Are you about to put a land registry application before Her Majesty's land registry application services? Then let Legal Typing help you make the process as smooth as possible. Our skilled legal transcriptionists can assist with preparation of all legal forms through all stages of the land registry application process, helping you to ensure no mistakes are made throughout your journey to get a property registered or re-registered.
Dedicated legal video transcription services in the UK
Our video transcription services are all handled by dedicated and experienced legal typists, all of whom are UK based for ease of client communication. We will handle your material with the utmost dedication to accuracy and confidentiality, and you can rely on our experienced video transcription team to get the job done right first time, every time. It's this dedication to quality and service that have helped shape us into one of the most trusted [and complete] dictation typing services in the UK at present.
We don't discriminate with our video transcription services, either. Every item carries an automatic 24-hour turnaround time, and we can accomodate express needs too. Each document will be created according to your individual tastes, and through our unique customer portal you can even upload document templates, letterheads and other branded items to help us create your document perfectly and slot in seamlessly with your existing infrastructure. Our video transcription services are available for small and large jobs alike, and everything will be presented to you fully proofread, spell checked and ready to use.
Why you need video transcription services for your legal paperwork
Video transcription is exactly what it sounds like- the process of taking the audio from a video, and putting it down in black and white text. Videos can be an important tool in any busy legal practice's day. Not only do they provide solid, indisputable evidence of exactly what happened during an interview or interaction, but they provide valuable evidence about other non-auditory matters.  A video can show a client's [or your] state of mind, they provide valuable context-clues like body language, and by recording the proceeding for later transcription you can rest assured that no critical detail is missed by a momentary lapse in attention or the need to focus on doing your job perfectly at the time.
However, despite the undoubted benefits to the video format for recording your busy day, videos are [as yet] not of great use in the formal system of legal processes. They can also be a 'bulky' and 'digitally hungry' way to store older notes and case history, where you may rather prefer to slim down your archives without losing a single vital detail. You need a fast, efficient way to take the information your video contains, and present it accurately and in the correct format for the job. This could be as simple as using the information to fill in legal documents for processing, it could be needed for your own records to create a paper trail and ensure multiple parties can access all the information they need to work, or it could be as complex as ensuring witness statements are perfectly recorded for use in an active trial.
Here's where a solid video transcription service like Legal Typing has your back covered 100% of the way. Whether it's legal testimony or your notes for tomorrow's to-do list, we will get it to you the way you need it, each and every time.
With our proprietary customer portal allowing you to easily upload your data for video transcription, and the peace of mind and familiarity of knowing you are interacting with the same skilled transcriptionist each and every time, Legal Typing offers you a superlative video transcription service that truly leads the pack.
Legal Digital Dictation
Our knowledge of legal terminology and the required layout to include your references and contact details means we can offer you a personal legal secretarial service at a fraction of the cost of an in-house secretary.  All our typists are required to sign Confidentiality Agreements and our SSL encrypted portal means that your dictation and the returned documentation is all highly secure and safe.
We're here to help answer your questions. User our secure form, alternatively call us on +44 (0) 7967 078 317 or email on [email protected]
We're here to help answer your questions. User our secure form, alternatively call us on +44 (0) 7967 078 317 or email on [email protected]