Bankruptcy Proceeding Typing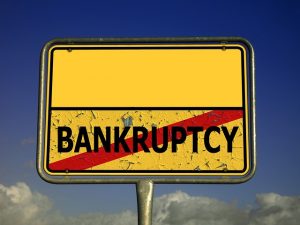 Land Registry Applications and Legal Form Filling Transcription
Bankruptcy processes can be complicated processes so it's important that the bankruptcy legal services you provide are smooth, accurate and as non-traumatic as possible. Legal Typing offers our bankruptcy hearing typing services to assist you in giving clients an experience of the proceedings that is positive and swift, while still meeting all the required administrative parameters.
What bankruptcy legal services are available?
Creditors can seek to bring bankruptcy proceedings against a party against their will in order to block the creditor from future credit, recoup losses through the debtor's assets, or simply because they view it as the right thing to do. It's also possible for the debtor themselves, when their financial position becomes too dire to make ends meet, to apply for bankruptcy before the court. It's common for professionals such as yourself to offer bankruptcy legal services for both parties, as all parties will need representation before the Insolvency and Companies List [formally the Bankruptcy Court]. This means you may need formal bankruptcy hearing typing no matter which side of the court you are sitting on. Never fear- Legal Typing can help you solve all your typing and administration issues speedily.
What courts handle bankruptcy hearings?
In the U.K, proceedings will typically only go to the Bankruptcy court if the amount owed is higher than £50,000. Below this threshold, the matter will be held before a local county court. Bankruptcy hearing typing can also cover areas where the debtor has no fixed abode, undischarged bankrupts wish to become company directors, or applications to dismiss the debt entirely for a variety of possible reasons.
Even if a debtor has wronged the creditor considerably, you cannot simply declare them bankrupt through the court, however. It's necessary to prove that, as their creditor, proper steps to get them to pay their debt have been undertaken. Even if you have been granted a court judgment, it's necessary to show it was correctly and legally carried out. The next step is the service of a statutory demand on the debtor, after which point the creditor will decide if the forced bankruptcy is worth pursuing. The debtor may, of course, opt to challenge this process.
What happens in a bankruptcy hearing?
Regardless of what leads the debtor to the bankruptcy hearing, once there they will appear before a district judge to present any information they feel they have counteracting the petition. Legal representation for this is strongly urged, as it is a most serious procedure. The judge has the options to dismiss the petition outright [if evidence of lapse or payment of the debt should arise], suspend the proceedings to give the debtor more time to act, or allow the bankruptcy order to pass and have everything passed to the Receiver. Regardless of the result, you are sure to need the skilled Legal Typing team's bankruptcy hearing typing skills to help you solidify your admin after the judgment.
What if the debtor wants to declare bankruptcy?
It is also possible for the debtor to opt to declare themselves bankrupt. In this case, an adjudicator will become involved rather than the court system, in order to determine the merits of the case. Although the debtor will not need to go to court for this type of bankruptcy legal service, it can easily generate as much of a paper trail and needs just as much careful and accurate handling. Debtors will typically receive a copy of the bankruptcy order, a listing of the assets which can be sold to pay their debts, acknowledgement of the restrictions that will come into play around their declaration, and their name will need to be published in the Individual Insolvency Register. It's important that the debtor full understand how big a step bankruptcy declaration is, and that they should undertake all other possible means to settle the debt before taking this drastic measure. Declared bankruptcy restrictions typically last a year, but can be annulled under certain circumstances.
Whether you're acting for the debtor or creditor, and whether it is a declared of forced bankruptcy, use Legal Typing's helpful team to help you best serve your client and help you stay on top of your bankruptcy hearing typing all in one.
Legal Digital Dictation
Our knowledge of legal terminology and the required layout to include your references and contact details means we can offer you a personal legal secretarial service at a fraction of the cost of an in-house secretary.  All our typists are required to sign Confidentiality Agreements and our SSL encrypted portal means that your dictation and the returned documentation is all highly secure and safe.
We're here to help answer your questions. User our secure form, alternatively call us on +44 (0) 7967 078 317 or email on [email protected]
We're here to help answer your questions. User our secure form, alternatively call us on +44 (0) 7967 078 317 or email on [email protected]